On August 15, 2019, Congressman Frank Pallone and a member of his staff visited Fire & Safety Services. The offer to visit the business was extended by Fire & Safety Services President, David Russell, over the last few years during his visits to the Congressman's Washington, DC office as part of the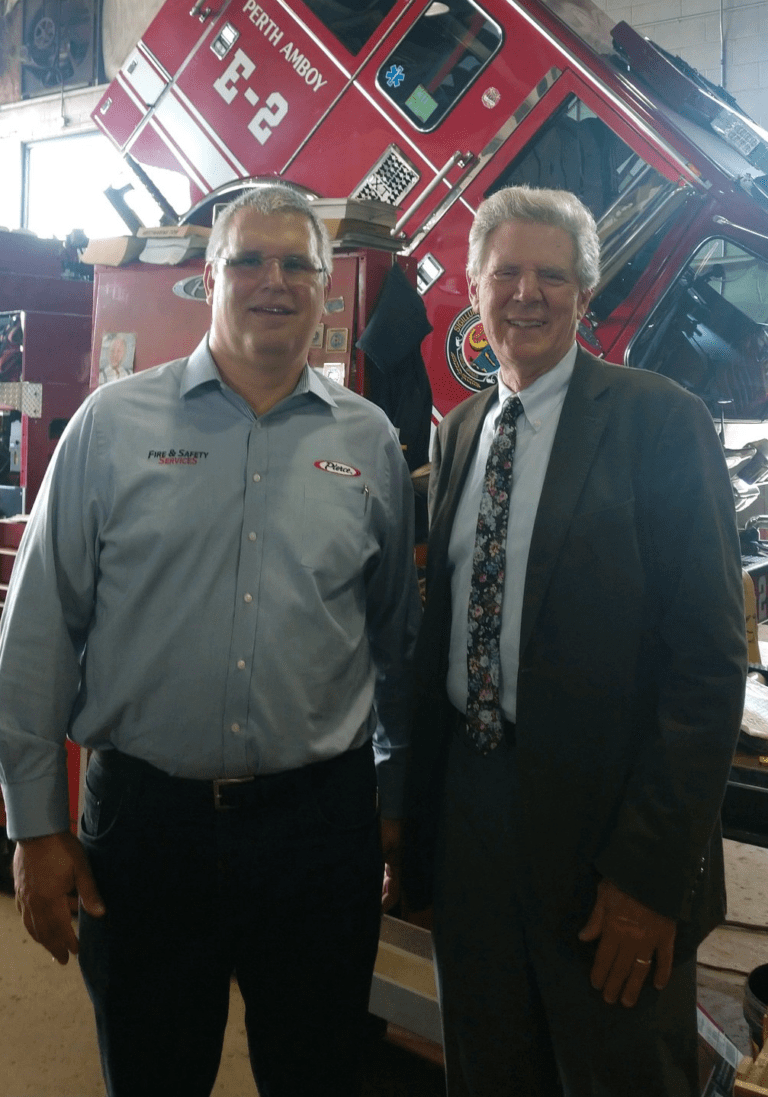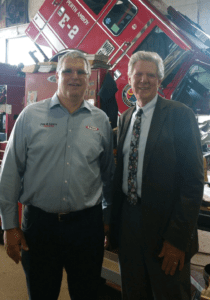 Congressional Fire Service Institute Hill Day. Mr. Russell attends these events as part of the coordinated efforts by FEMSA (Fire and Emergency Manufacturers and Services Association), and fire industry trade organization. Fire & Safety Services is a member of FEMSA, and Mr. Russell also serves on its Board of Directors.
During the visit, the Congressman, who is the Chair of the House Energy and Commerce Committee, received a tour of the facility and met several of the Fire & Safety Services employees. The Congressman commented on how impressive it was that not only did the employees he met work on fire apparatus, they were also in many instances members of their hometown fire companies.
After the tour, the Congressman and Dave Russell sat down and discussed several issues of concern to the business and the fire service in general. The Congressman, a long time supporter of the fire service in New Jersey, acknowledged the need to continue funding the AFG and SAFER programs. He also acknowledged that the level funding or minimal increases in funding that have occurred in the homeland security bills over the last few years has not actually kept up with the increased costs of the goods the AFG grant cover. There was discussion as to the causes of the increased cost of these products, which included increase cost of raw materials, caused by both market demands, as well as repercussions of the trade tensions globally; increased regulation from such agencies and the EPA and the NHSTA and DOT; and increased requirements from new NFPA standards.
The other major issue discussed was the workforce issue impacting businesses like Fire & Safety Services, the inability to find quality skilled technicians. It was discussed that incentives need to be made to encourage people to go into the skilled trades. There were several ideas discussed and thoughts exchanged, and the Congressman had some ideas from the conversations that he was going to take back to his and other committees to see what can be done.