Your Communications Vehicle When You're On the Frontline

Frontline Communications specializes in the industry's finest broadcast, mobile command, and specialty communications vehicles. When communications are crucial, you can rely on Frontline to supply you with the right vehicle for your needs. From smaller "on scene" vehicles to tractor-trailer drawn transmission vehicles, Frontline manufacturers custom communications units for emergency management and law enforcement agencies. These units can include conference rooms for decision making, restrooms so you can stay until the job is done, and workstation/command/dispatch consoles so that you can respond to calls in real time with quality information.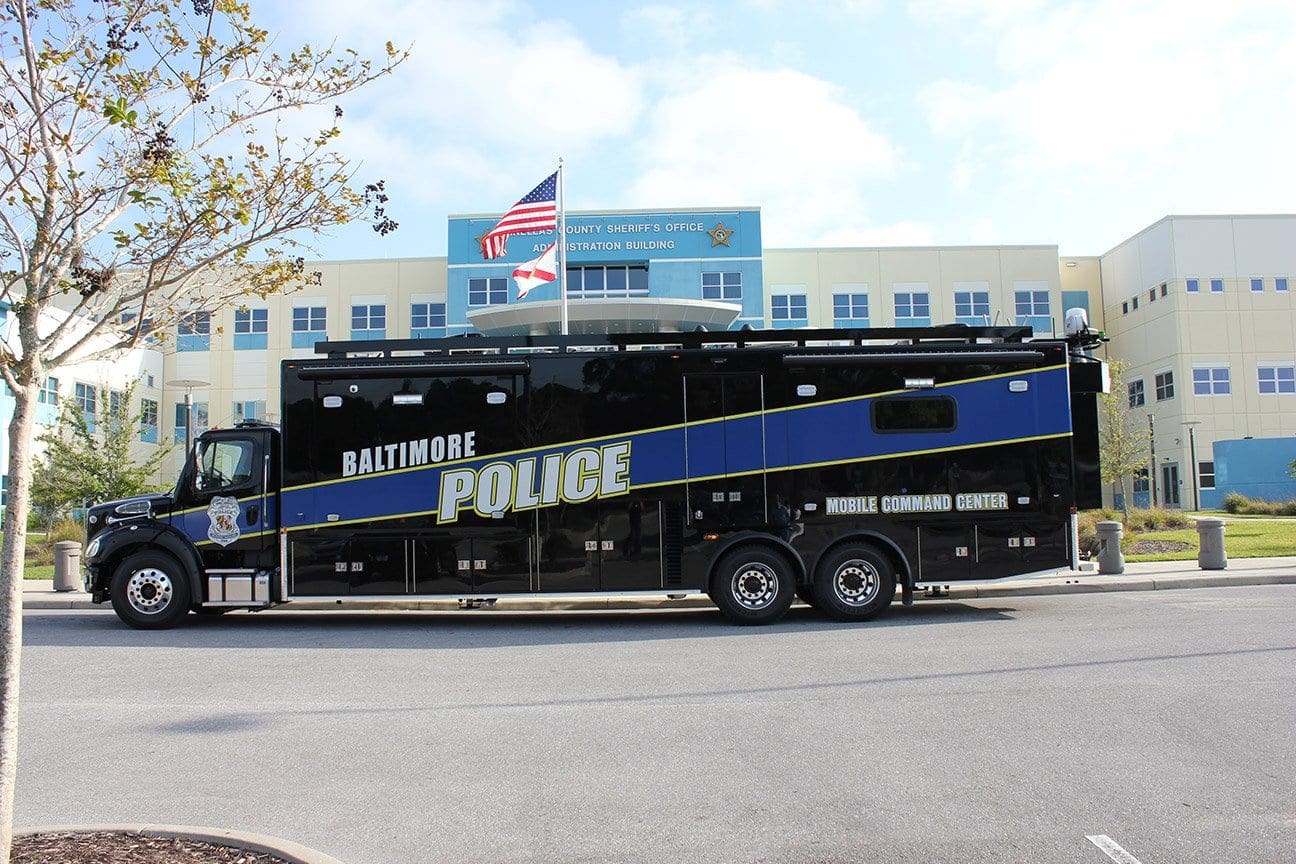 Contact us today!
Interested in learning more about Frontline Communications for Law Enforcement? Contact us to discuss!
Let us help you decide which model works best for you!
Small Mobile Command Vehicles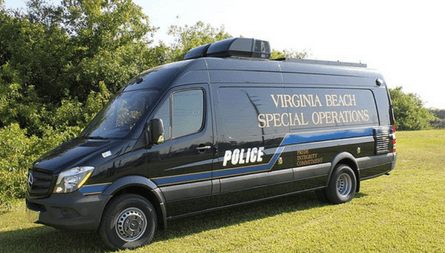 C-17 SUV that can be built on a Chevy Tahoe or Suburban or Ford Expedition EL chassis to provide a rugged quick response platform.
C-24 Sprinter with the 3.0L diesel engine and 6' interior standing height offers a full range of interior configurations that provides space for up to 5 operators and 3 equipment racks.
C-25 mobile command vehicle features a Ford F-650 with a custom build 15' box with over 6' interior height. The rooftop air conditioner and all electronics are powered by an 8kW generator. Full height equipment rack, ergonomic workstations, and scene lighting come standard. Options include thermal and HD mast cams, exterior video displays, video conferencing.
Mid-Size Command Vehicles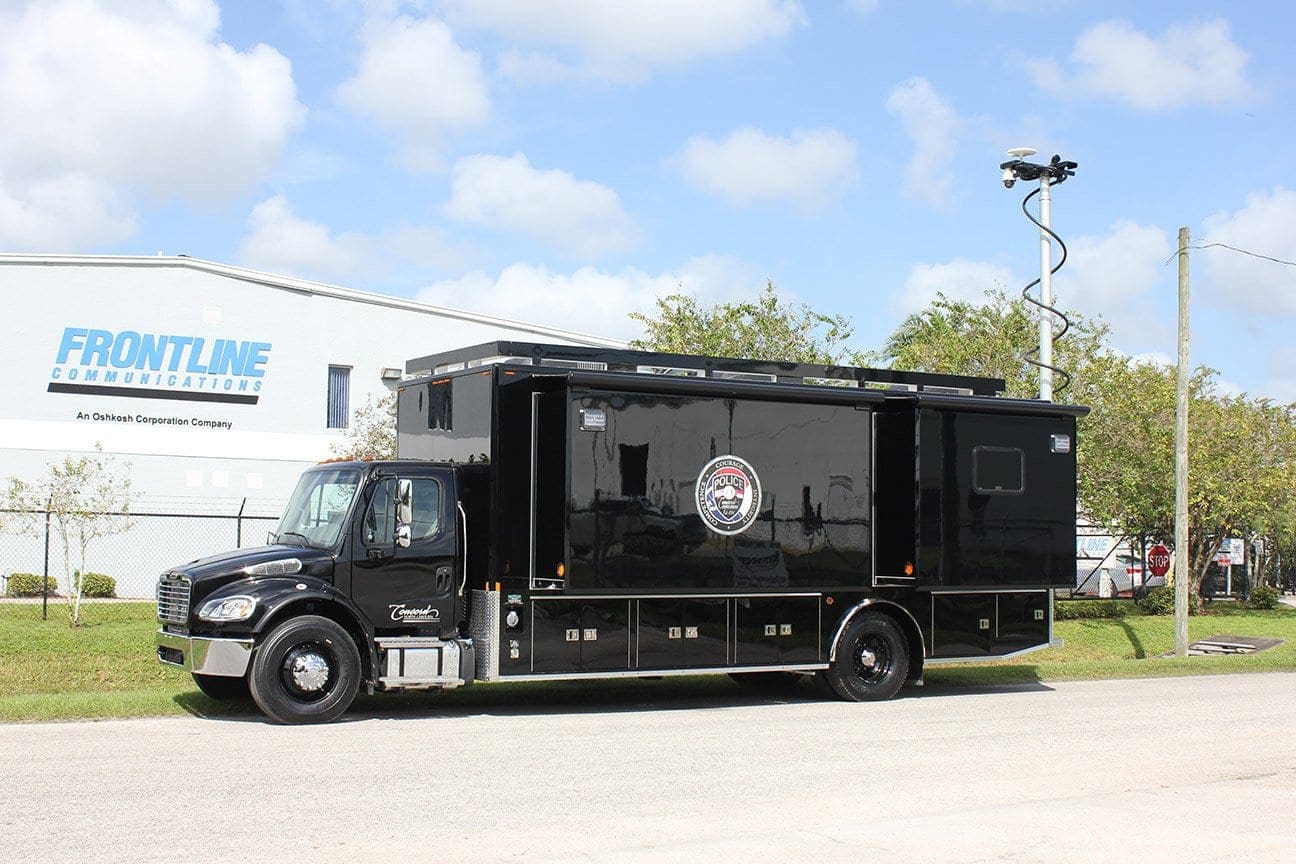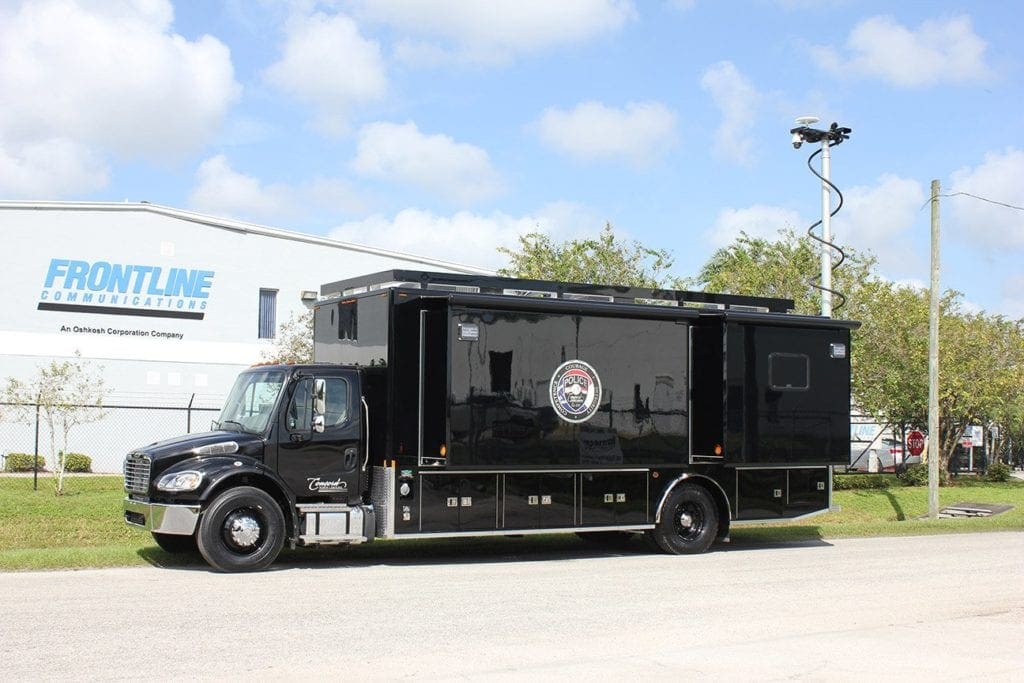 These vehicles range in length from 25' to 35' and provide the space and maneuverability your agency needs. These units can include features such as slide-outs, customized equipment racks, multiple workstations, whiteboard surfaces, a lavatory, a galley, and plenty of storage. These can also be provided on 4×4 and 2WD drivetrains.
Large-Size Command Vehicles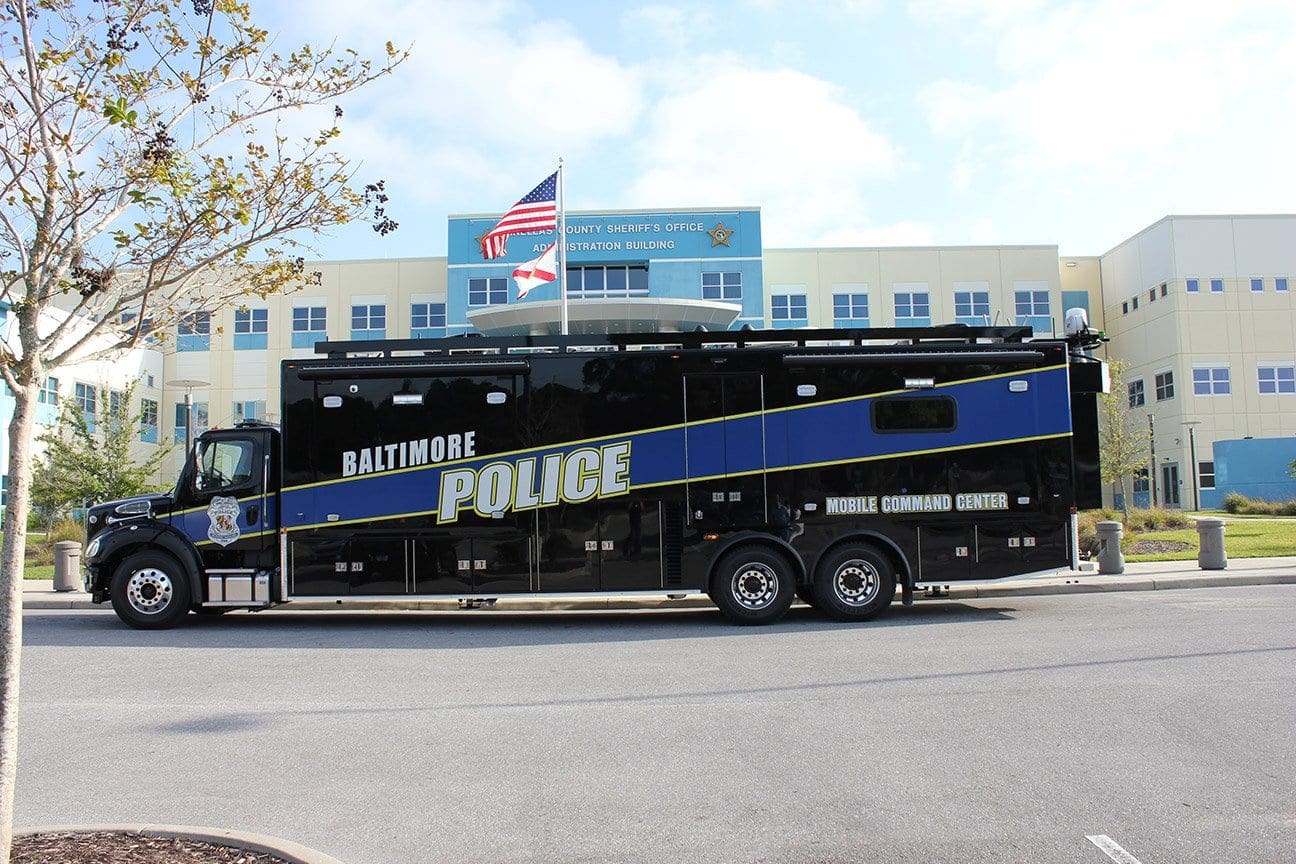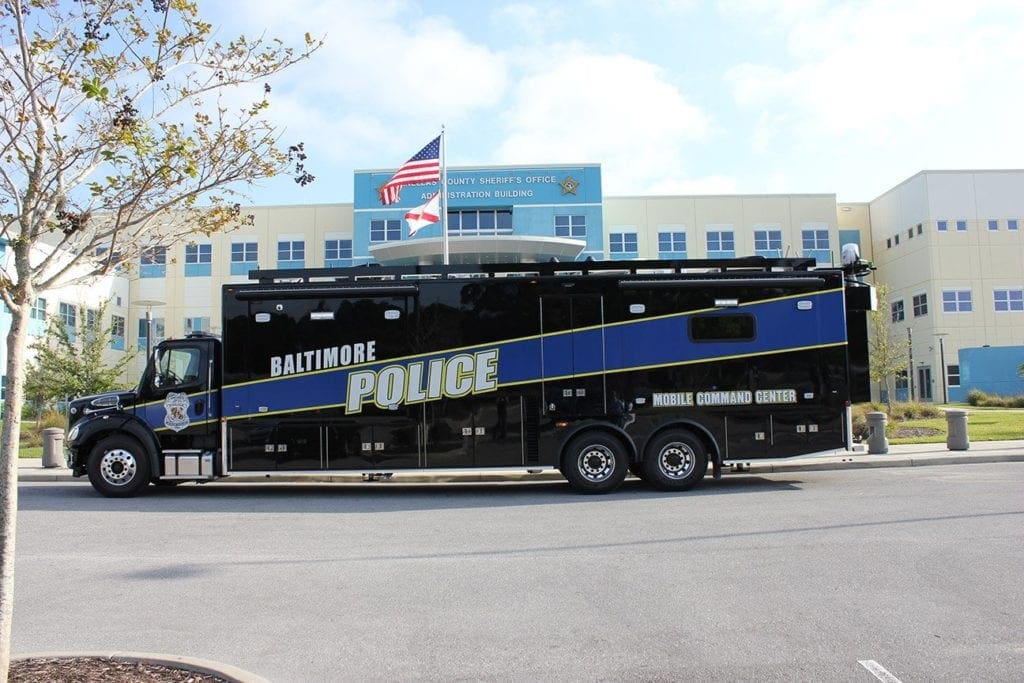 Ranging from 35' self-propelled units to 53' trailer units, these are meticulously designed to replicate an emergency operations center with advanced technology and communications capabilities. Each unit is designed to be set up and operational in minimal time. The C-40X-4 for example provides 800 sq. ft. of operations space that includes a large conference room and numerous workstations.
CRU-22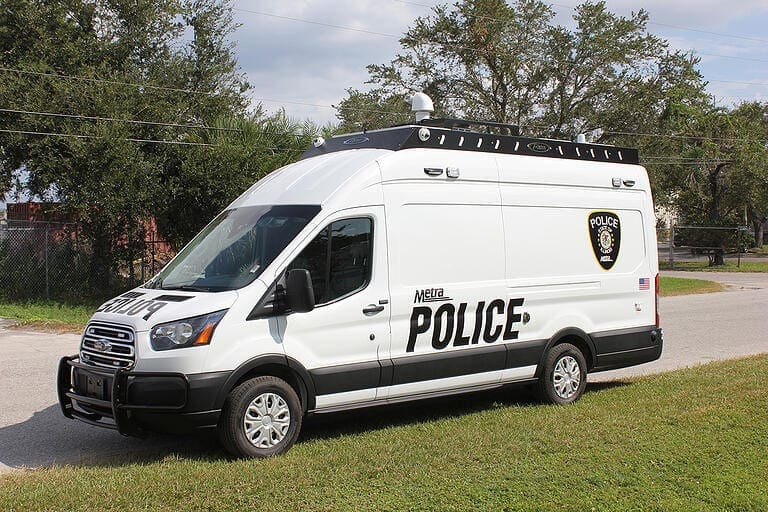 This critical response unit is a robust high-performing communications unit for aerial surveillance, fire ground size-ups, arson investigations, and HAZMAT incidents. It integrates the latest emergency response communications packages on a rugged Ford T350 high roof extended chassis. With a 6'5" interior headroom, high-capacity HVAC the unit has flexibility for workstation/communication consoles, custom slide-out shelves and perimeter LED scene lighting.
EOD Bomb Response Vehicles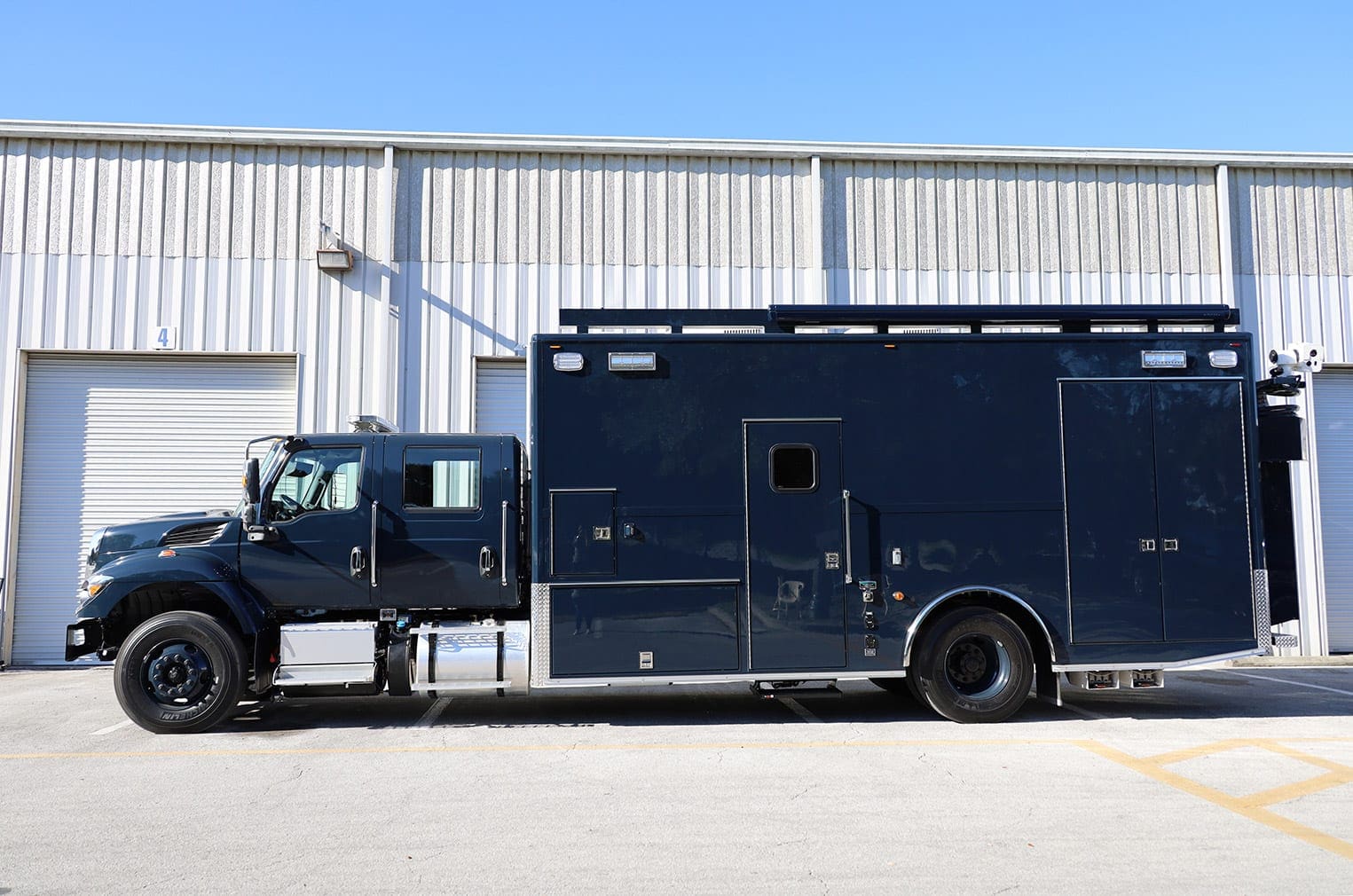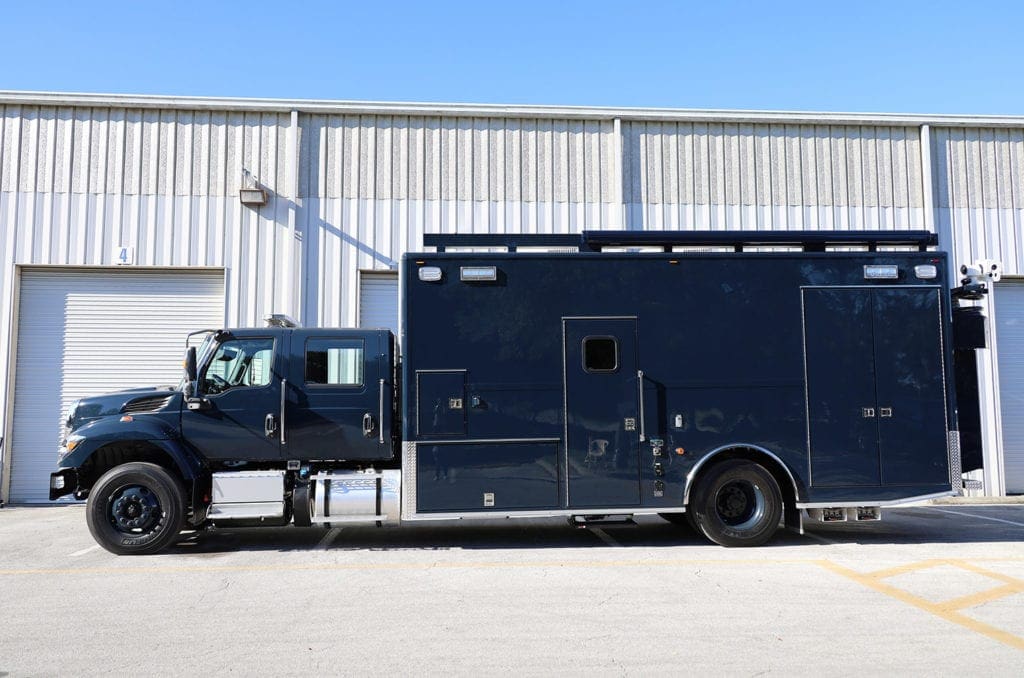 Built on commercial or Pierce custom chassis, these units are designed with explosive ordinance teams in mind, so they include storage for EOD team equipment and dayboxes for Type 3 explosives, meeting ATF specifications. Units can include compartmentation for a robot including an aluminum slide-out ramp and a command and communications center for remote operations.
SWAT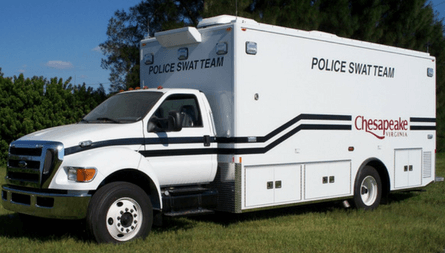 Frontline's SWAT units have been designed in partnership with SWAT/Special Response Teams. The C-33 SWAT Command Center is a dual-purpose vehicle that can deliver tactical equipment to the scene, as well as work as a mobile command center for response team planning and optimal communication. This unit comes on a Ford F-750 chassis and includes features like a slide-out Daybox for explosives and charges, heavy-duty custom aluminum adjustable shelves, four workstations with radio consoles, a wireless router with printer, rooftop ladder storage, and a 10KW generator. This unit comes with dozens of standard options, but custom options are available, including the option to upsize or downsize the body.
Hostage Negotiations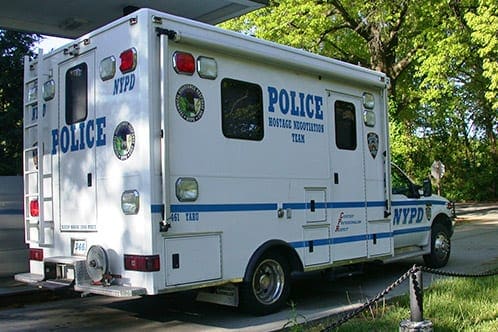 These units come either on a Mercedes Benz Sprinter extended chassis or a custom box on a commercial chassis. They offer a 2 to 5-person mobile command center that has a custom isolated negotiator's booth. This is a purpose-built crisis negotiation vehicle with a wide range of hostage negotiator equipment options.
Mobile Crime Lab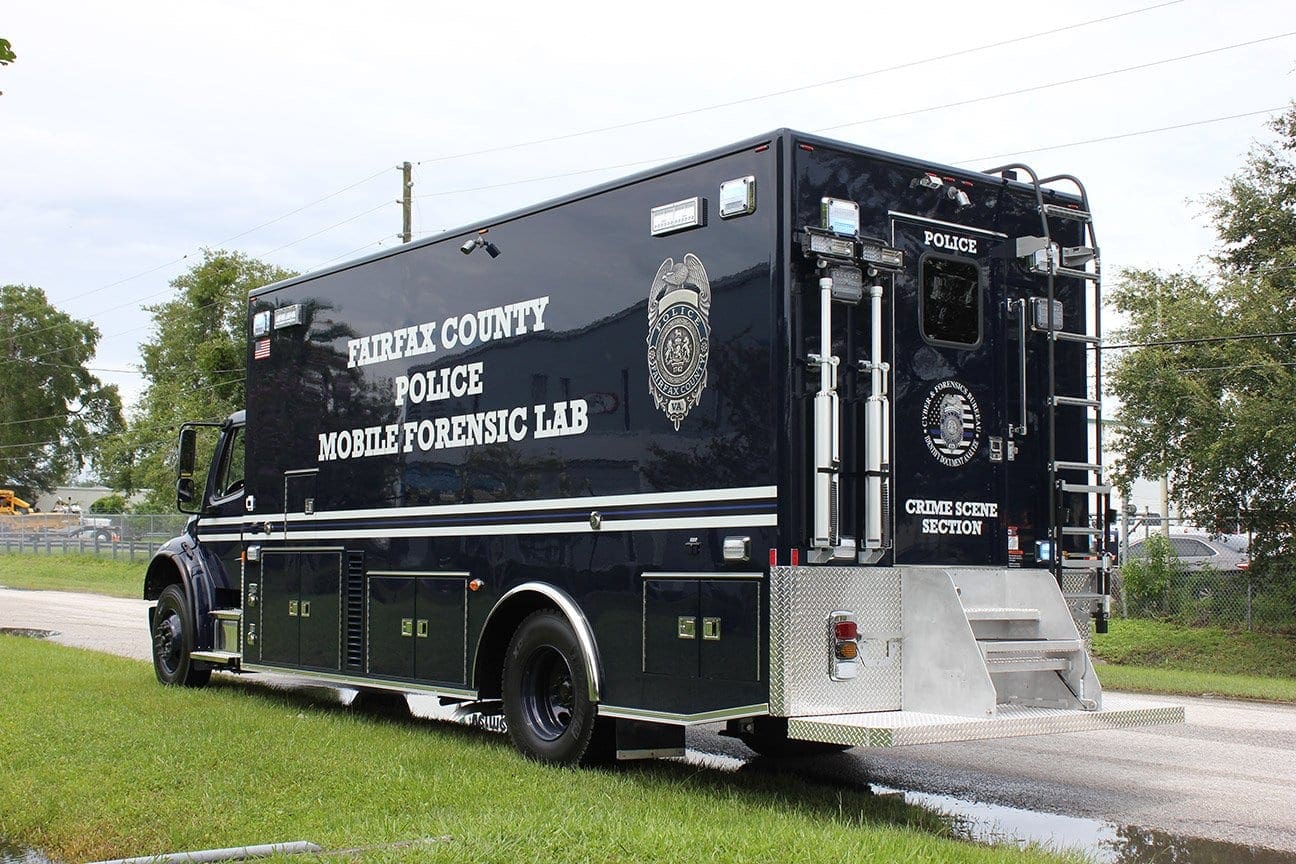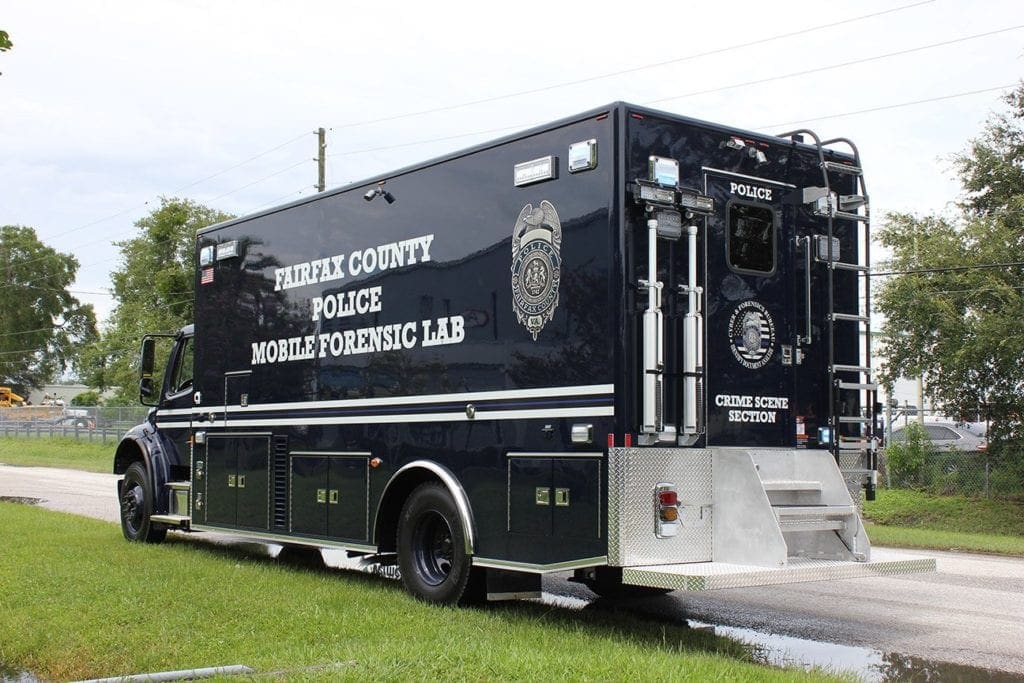 These vehicles are designed to provide immediate test results of evidence material and compound testing while minimizing potential contamination of evidence during transport. By having access to the same test and measurement equipment that is in the operations center labs, forensic teams can conduct extensive evidence collection and processing at the scene. Power systems, water systems, ergonomic workspaces, lighting, storage, and HVAC systems are all standard features on these units.
Mobile Precinct Units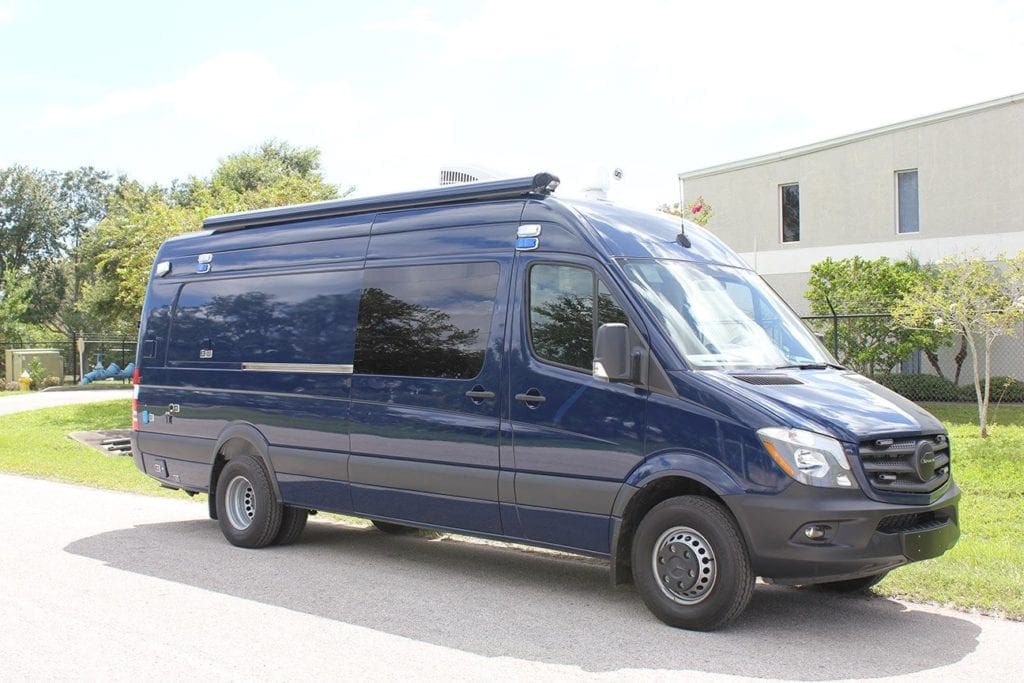 This C-24 Sprinter provides officers with the tools of conventional precinct combined with the benefit of being on-scene and active in the community. Multiple workstations, high-definition pan/tilt/zoom camera, IP connectivity, equipment storage, and a lavatory allow interaction with the citizens or privacy as needed for extended periods of time. LED scene and emergency lighting provide tactical features and support.
Contact us today!
Interested in learning more about Frontline Communications for Law Enforcement? Contact us to discuss!
Comments are closed.