Pierce Rescue and Specialty Vehicles for Sale and Service in New Jersey!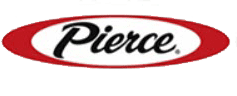 Fire & Safety Services has been representing Pierce since 1977, so we know a thing or two about these trucks. We cover the state of New Jersey and are the authorized service center for the state. There is no longer a standing continuous relationship between a manufacturer and dealer in the state of New Jersey, and we're proud to represent the Pierce line. For over 100 years, Pierce has been manufacturing trucks built around innovation and quality, and that remains true for EMS and police departments looking for Rescue and specialty vehicles as well. With best-in-class features like TAK-4® Independent Front Suspension and Command Zone™ prognostics, rescue departments can count on the safest, most comfortable transport with unquestionable service. Let us help you find the perfect Pierce rescue or specialty vehicle to fit your department!
Contact us today!
Interested in learning more about Pierce Rescue and Specialty Vehicles? Contact us to discuss!
Which Pierce Rescue or Specialty Vehicle Is Best For You?
Combination Rescues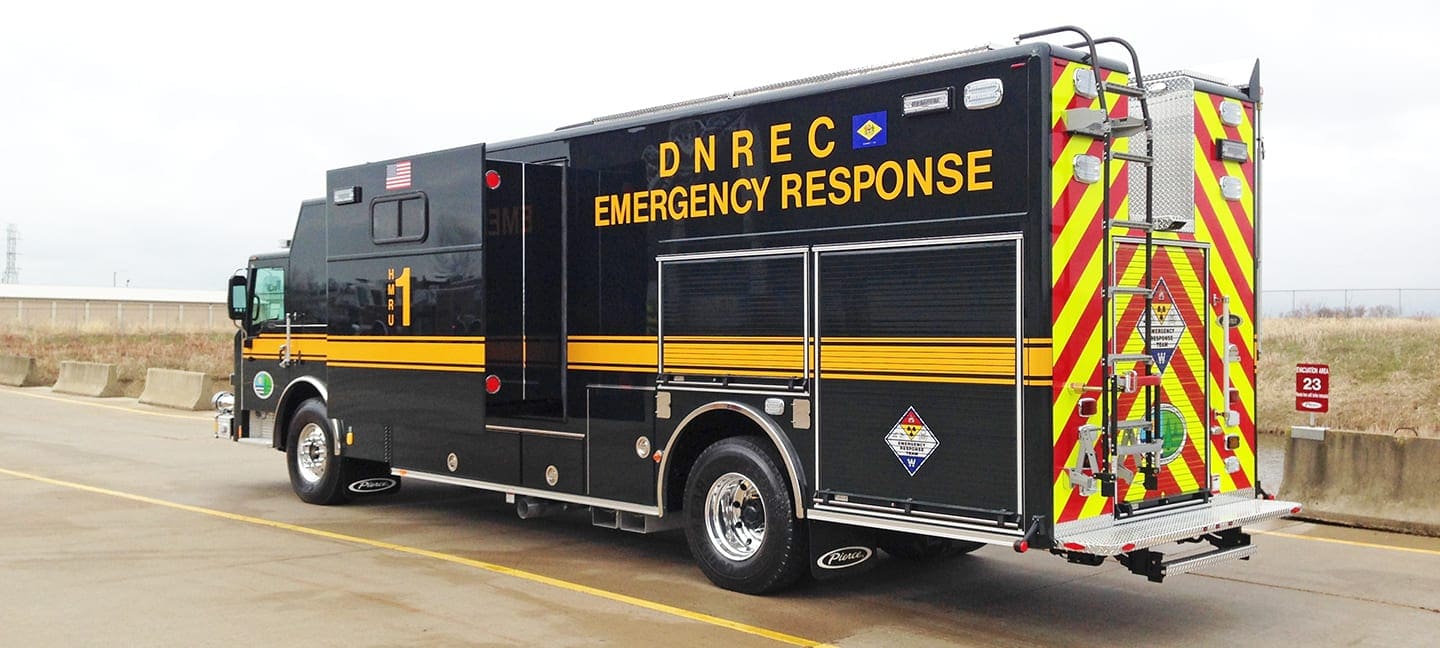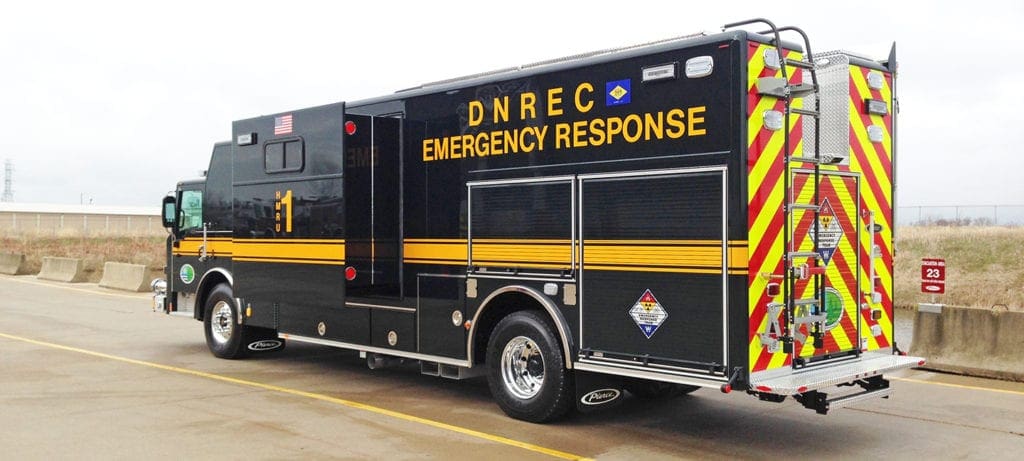 Have big equipment and crew needs? Pierce offers combination heavy-duty rescues that feature dedicated walk-in and non-walk-in spaces to customize the way you transport, respond, store, and more.
Enjoy numerous seating & operations configurations as well as various interior & compartment storage options. However you want it, Pierce engineers can make it happen!
Download Brochure
ENCORE Rescues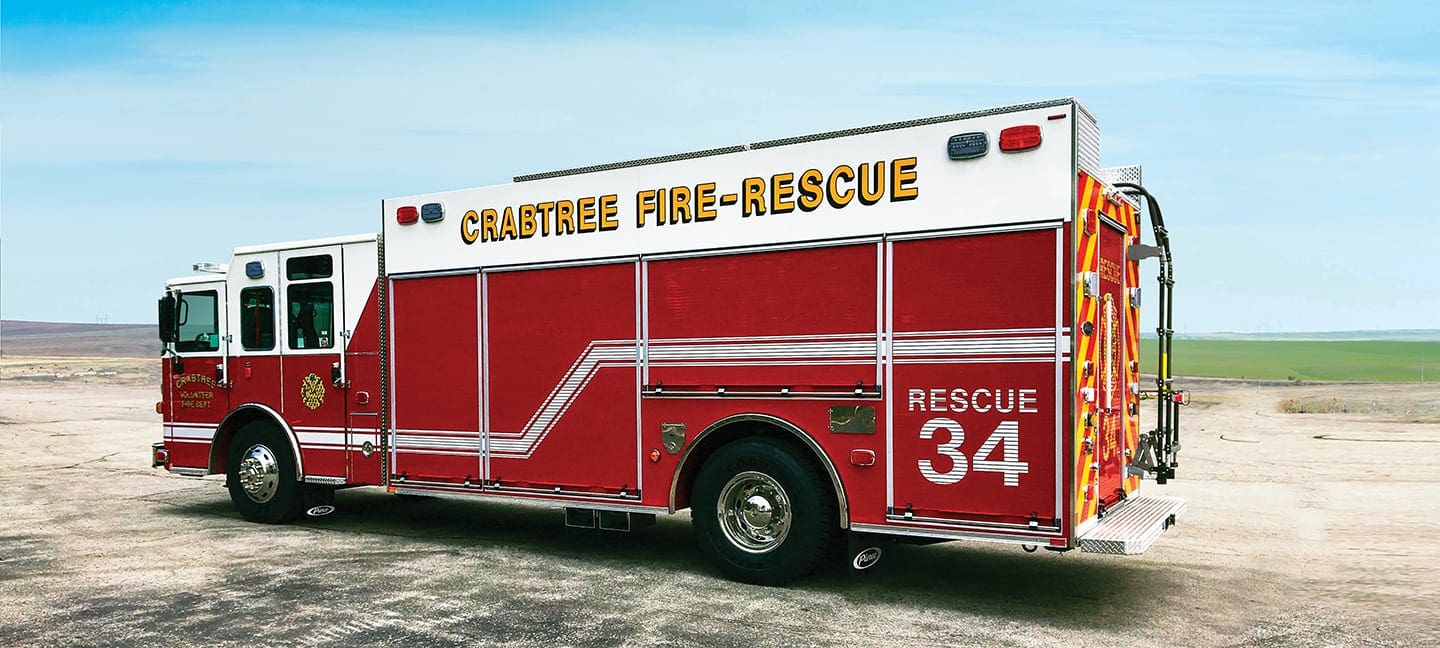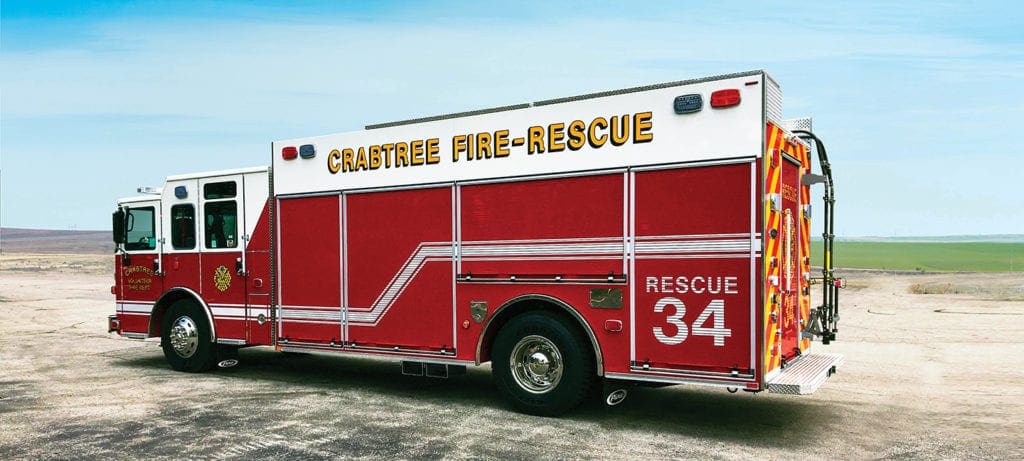 Pierce ENCORE rescues are built and constructed using modular body sections. Select the body that makes sense for your department and get the rescue that handles your equipment in the most efficient way possible.
This rescue is available with a forward crew area or rear command module as well as a wide range of interior & compartment options. Check out this mission-driven rescue, designed for optimal end-user performance!
Download Brochure
Non-Walk-In Rescues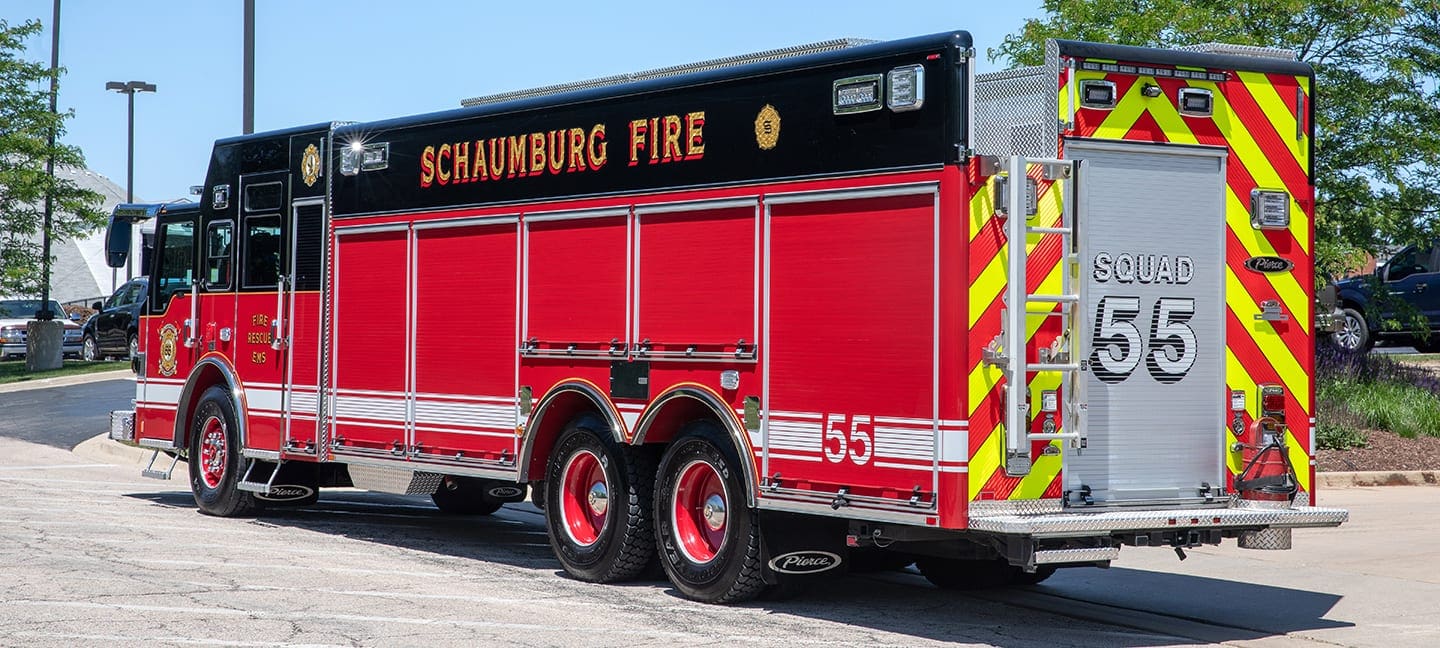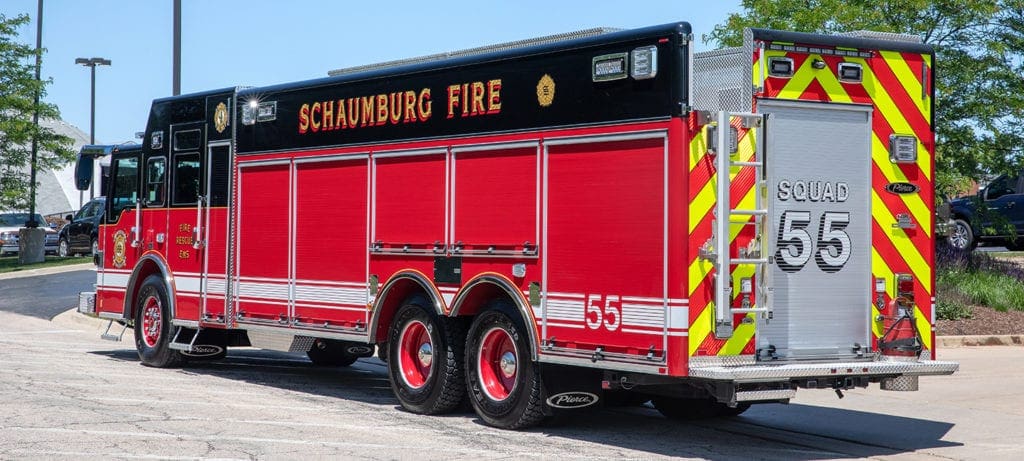 Pierce non-walk-in heavy-duty rescues carve out every free inch of storage space in the lower body and atop the roof. Nothing goes to waste. Plus, you get maximum support through our exclusive underslung body support system. Because of this, enjoy maximum custom storage for any major rescue system. Fit your air tool systems, breathing air systems with compressors, hydraulic rescue tool systems, and add-on winching capabilities. On top of it, Pierce can also custom fabricate shelves & trays according to your department's requirements!
Download Brochure
Walk-In Rescues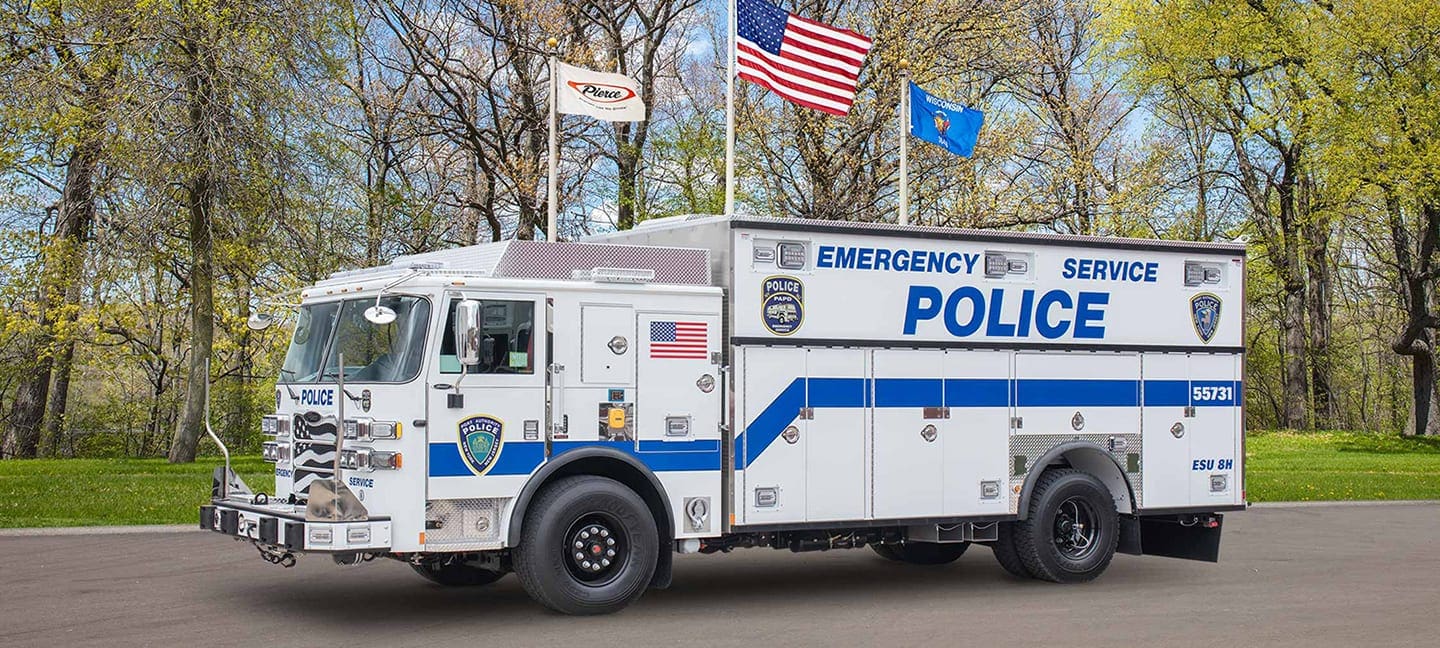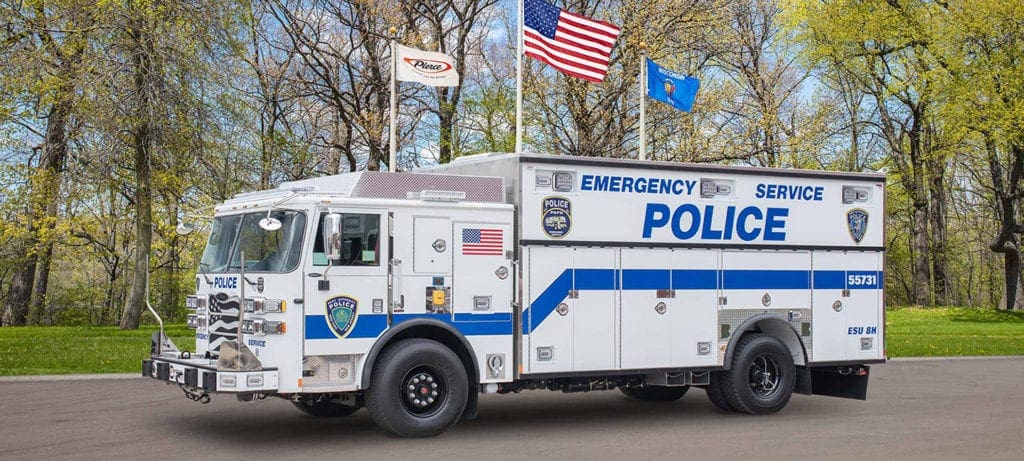 Whether you need space for rehabilitation, personnel transport, or incident command, Pierce walk-in heavy-duty rescues are customized for any level of response. Interiors are configured around specific needs to maximize storage and user capabilities. These rescues have the capacity to integrate complex A /V, network, and radio systems. It can also include heating and cooling (HVAC) for personnel rehab on the scene as well as convenient crew seating with storage!
Download Brochure
Emergency Service Unit (ESU)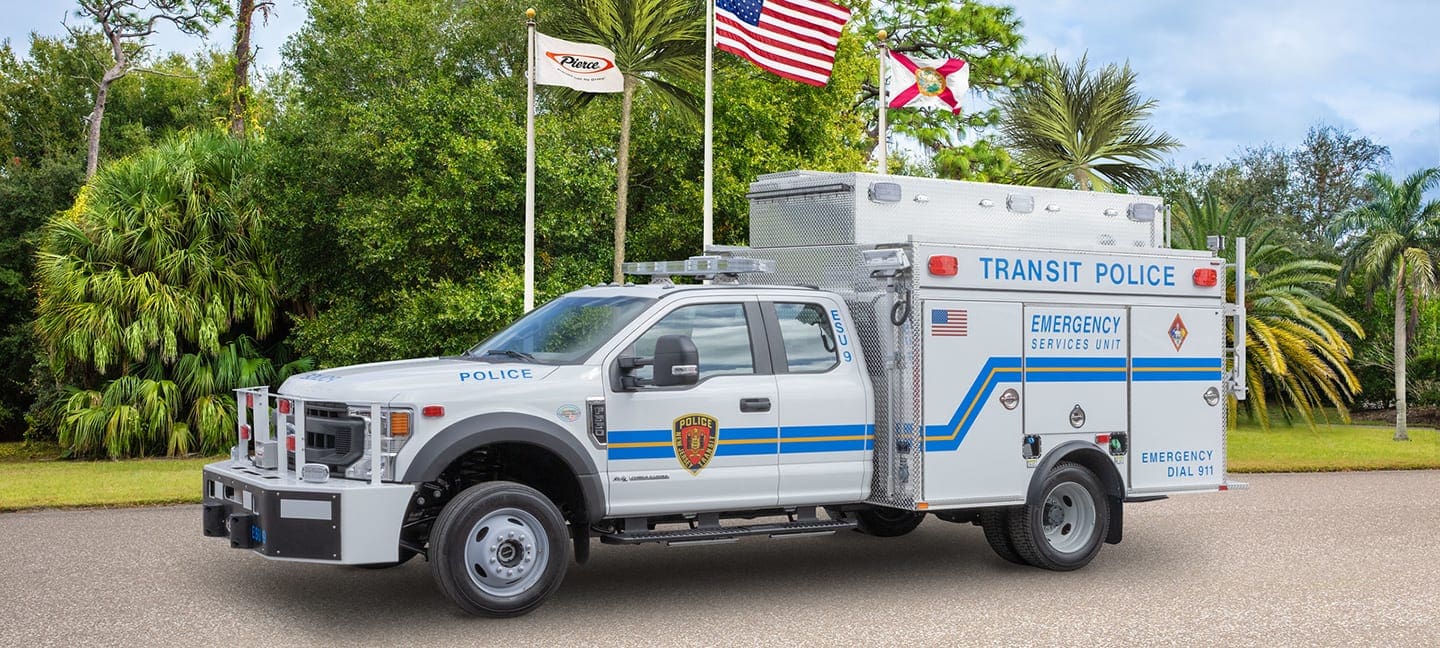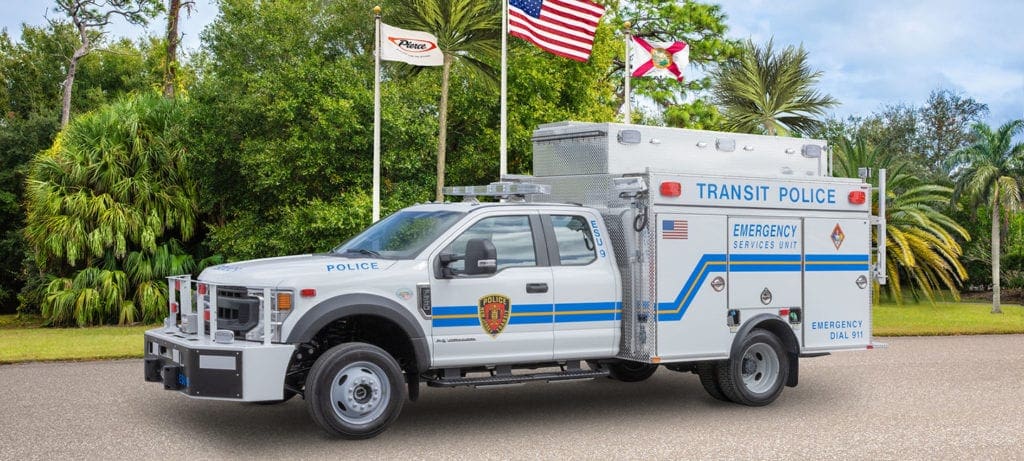 A durable unit designed for rapid response to any emergency. Whether used for tactical response, rescue operations, or special operations focus – it is ready to engage quickly whatever the need. ESU's can be outfitted for whatever need is there – weapons vaults, push bumpers with winch, scene lighting, and drone operations capability, plus so much more.
Top Applications for Rescue and Specialty Vehicles
Dive Rescues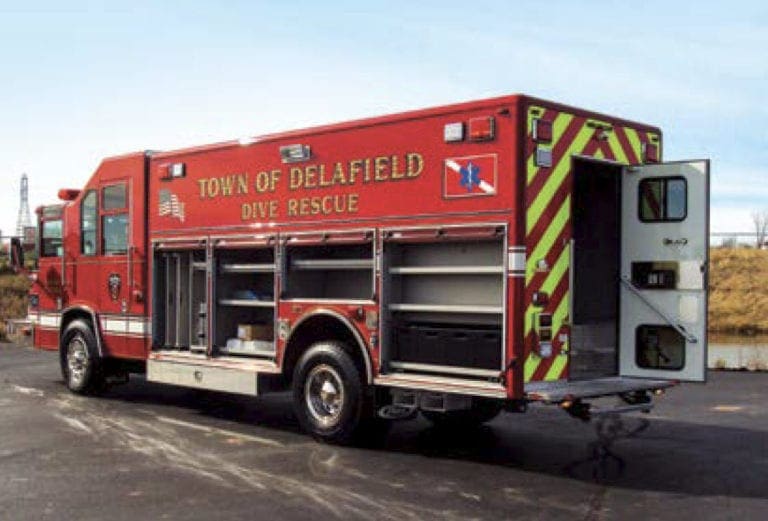 Custom dive units deliver efficient, easy-to-access storage for critical equipment while maximizing space for personnel with bulky gear. Storage capacity and configuration flexibility are optimal to meet the demands of this specialized unit.
Search & Rescues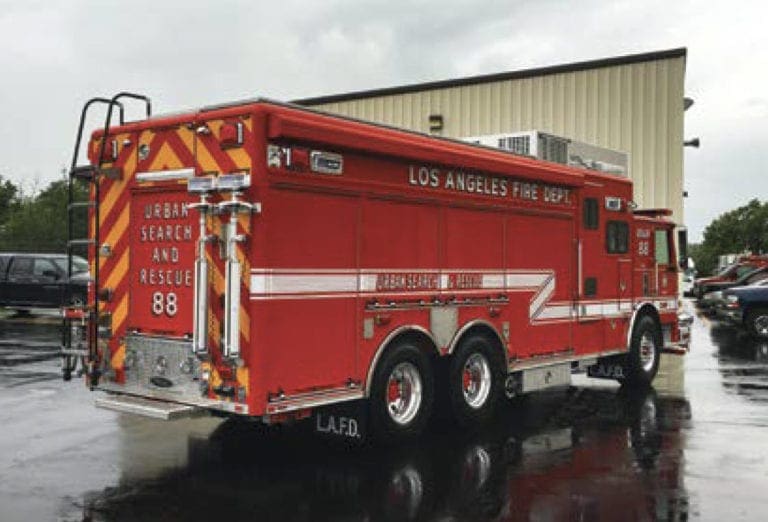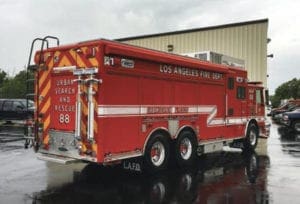 Specially designed for mitigating natural and man-made disasters. Equipment spans the spectrum in rescue and recovery, with air and hydraulic tools, winches and lifting tripods, shoring materials, and cutting equipment.
EOD Response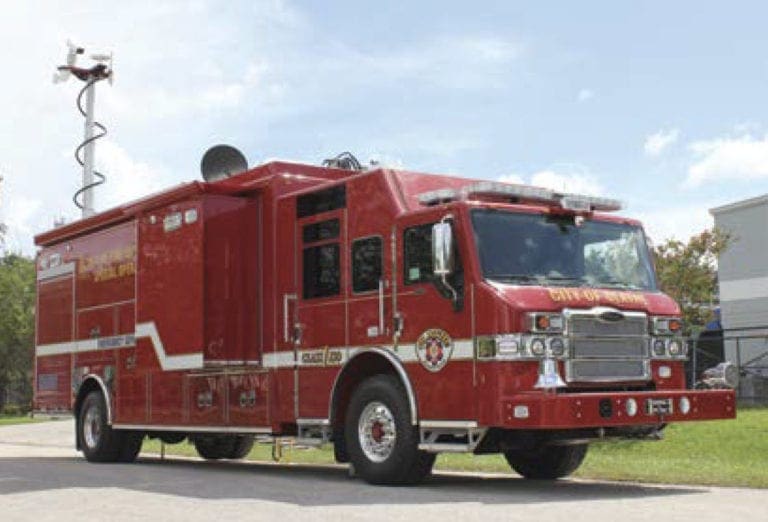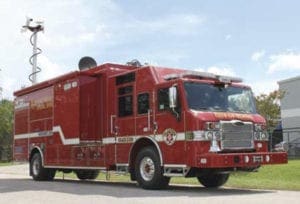 Manage the scene and the threat of explosives. Units may include bomb retrieval robots, detonation devices, special storage, tools, and ramps. Can feature command centers with radio/video equipment plus room for personnel.
Heavy-Duty Rescues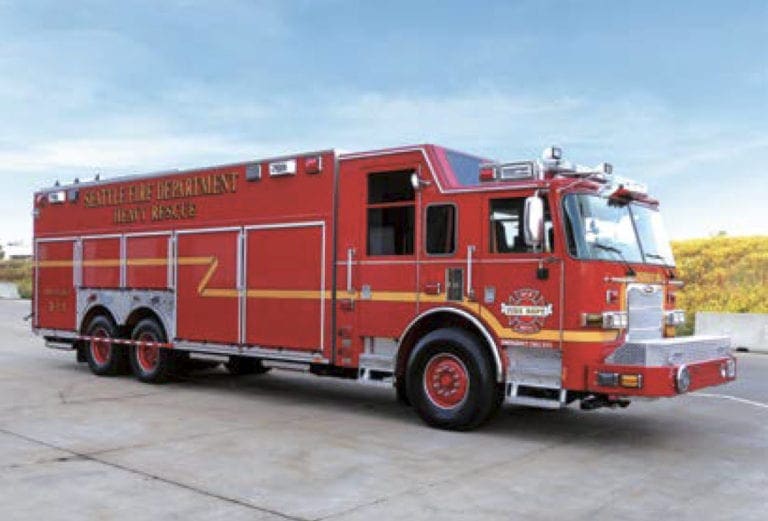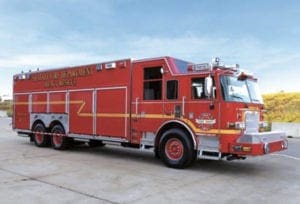 Mobile equipment storage center designed to carry any and all types of tools: extrication devices, ladders, backboards, breathing air bottles, medical equipment, salvage, and overhaul equipment.
Hazmat Response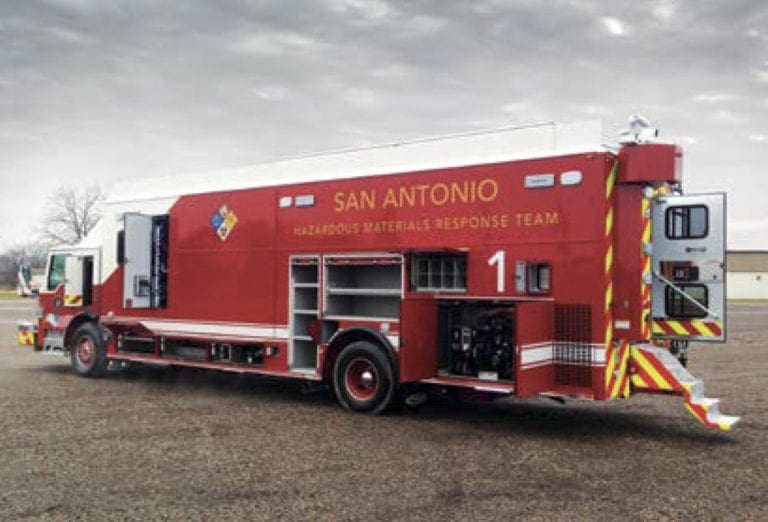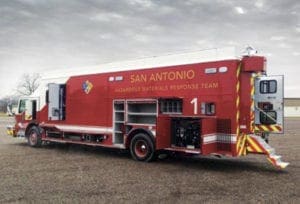 Designed for intervention of hazardous materials. Often feature a command center with vast storage for specialized suits, over-pack drums, and decontamination equipment. Can include computer and weather gear, radio/video monitoring, and small labs for analyzing material.
Air & Light Support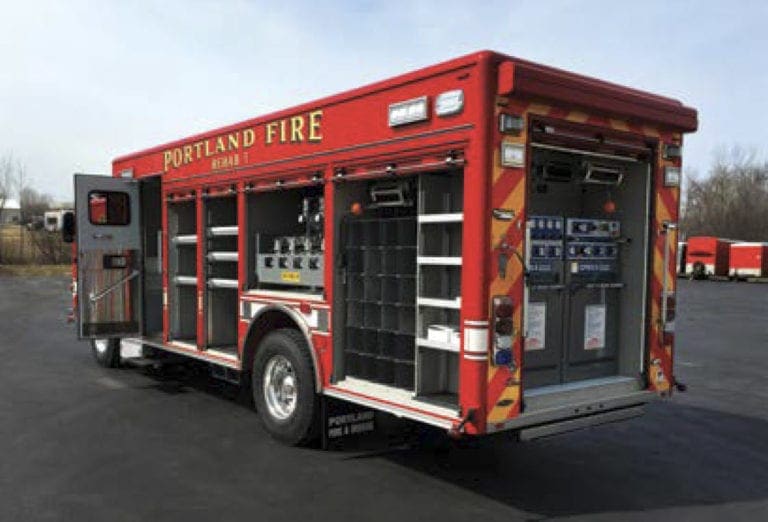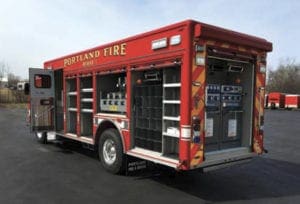 Increase fire scene capabilities with extensive mobile breathing air and light support. Get a variety of bottle fill configurations supplied by bulk storage or endless breathing air supply through mobile compressor units. Light up the scene with fixed or articulating lights in both 120V and 12V light head configurations.
Incident Command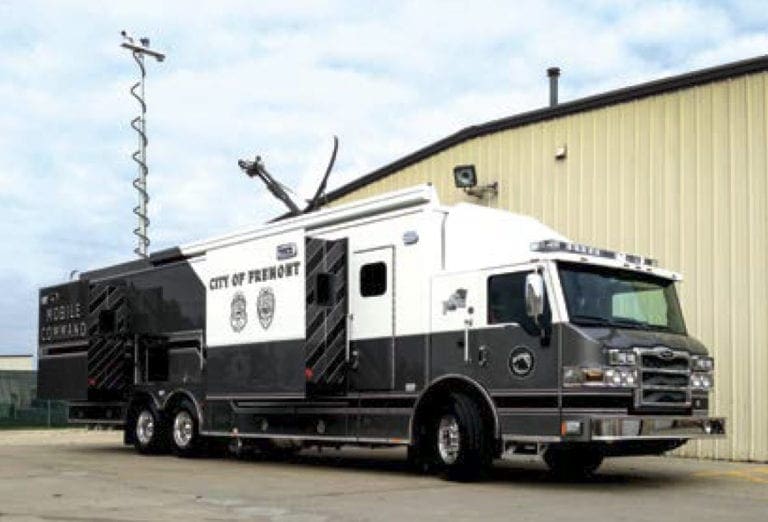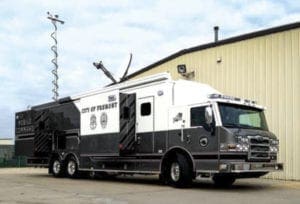 Command-style units used to manage, organize, and monitor incidents for long durations. Include radio/video equipment, as well as room for personnel, food storage, and conference rooms. Police, fire departments, and government agencies often rely on this vehicle type.
Tactical Response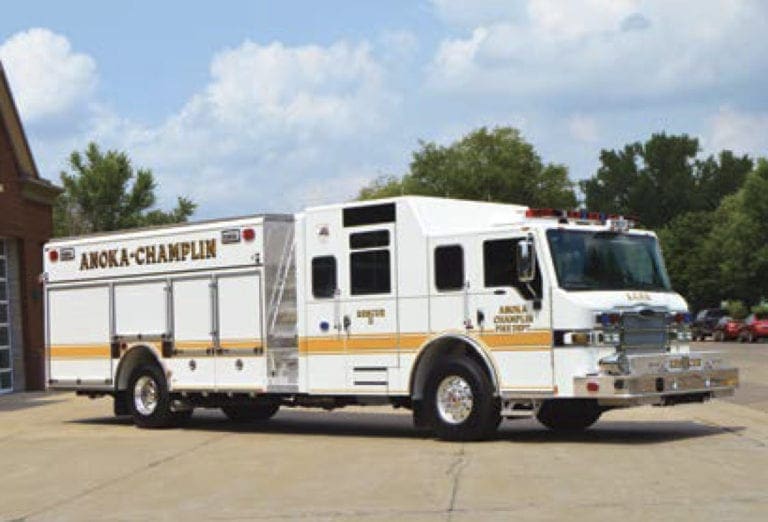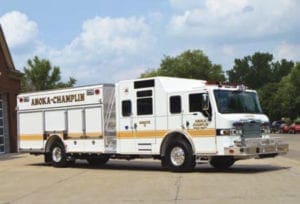 Designed to operate in a support function. May provide fireground support (personnel, salvage and overhaul equipment, additional SCBA bottles, etc.); rescue support (hydraulic or air tools, airbags, winches, etc.); and/or other specialized support (dive or ice rescue, emergency medical rescue, or below-grade rescue).
Contact us today!
Interested in learning more about Pierce Rescue and Specialty Vehicles? Contact us to discuss!
Comments are closed.