Your Communications Vehicle When You're On the Frontline

Frontline Communications specializes in the industry's finest broadcast, mobile command, and specialty communications vehicles. When communications are crucial, you can rely on Frontline to supply you with the right vehicle for your needs. From smaller "on scene" vehicles to tractor-trailer drawn transmission vehicles, Frontline manufacturers custom communications units for emergency management and law enforcement agencies. These units can include conference rooms for decision making, restrooms so you can stay until the job is done, and workstation/command/dispatch consoles so that you can respond to calls in real time with quality information.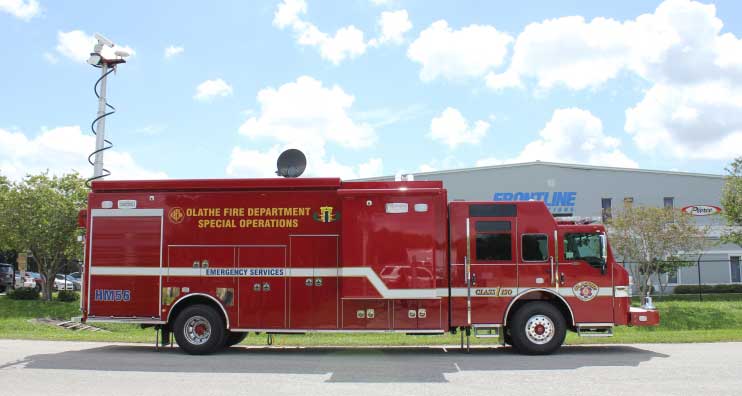 Contact us today!
Interested in learning more about Frontline Communications? Contact us to discuss!
Let us help you decide which model works best for you!
C-23/24 Sprinter Unit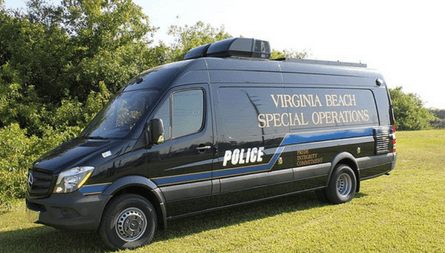 This command center handles all your emergency response needs. The unit has an interior height of 72" and can comfortably sustain a 2-5-person command center. This 188hp 2.7L Turbo diesel engine also features an 8KW Onan Generator, which gives you the resources to handle most local emergencies or special events for your community. This unit also has ample rack space and enough energy sources to fit all your customized communications equipment and needs.
Download Brochure
C-25 Mobile Command Center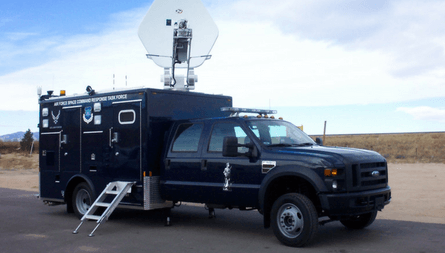 This unit can be fitted for a F-550 or F-650 chassis and 2×4 or 4×4 drive train to allow your command center to go where you do. This unit features Frontline's custom aluminum modular body, which is designed for endurance. Although this unit is a smaller platform vehicle, it can hold equipment racks, workstations, ample storage, and an optional galley.
C-33 SWAT Command Center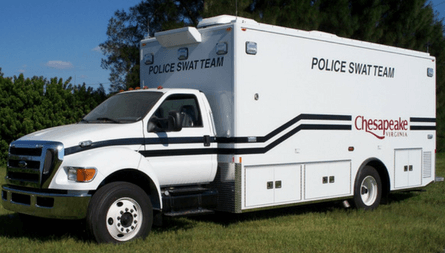 Frontline's SWAT units have been designed in partnership with SWAT/Special Response Teams. The C-33 SWAT Command Center is a dual-purpose vehicle which can deliver tactical equipment to the scene, as well as work as a mobile command center for response team planning and optimal communication. This unit comes on a Ford F-750 chassis and includes features like: slide-out Daybox for explosives and charges, heavy duty custom aluminum adjustable shelves, four workstations with radio consoles, a wireless router with printer, rooftop ladder storage, and a 10KW generator. This unit comes with dozens of standard options, but custom options are available, including the option to upsize or downsize the body.
Download Brochure
C-40 Fire & Emergency Command Center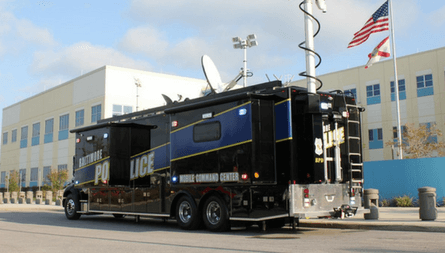 This command unit can be built to meet a variety of needs, including various options and communications equipment. Notable add-ons include exterior LCD monitor, custom graphics, an electric awning, mast/camera system, surveillance cameras, and an emergency lighting package. You can also add exterior workstations, solid surface countertops, and Cipher push-button security locks with a panic bar latch to ensure that your crew can perform efficiently and safely.
Download Brochure
C-35 Command Center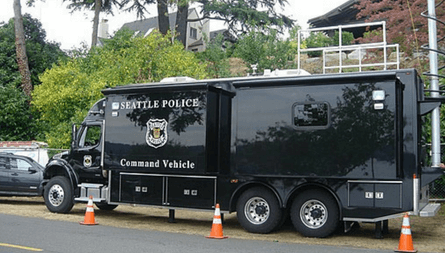 The C-35 Command Center is ideal for long term deployment projects or for departments with a large staff. One of this unit's most notable features is the expanding slide-out section, which replicates an EOC (emergency operations center) system. This unit also has optional add-ons, including a lavatory, galley, and cab walk-through.
Contact us today!
Interested in learning more about Frontline Communications? Contact us to discuss!
Comments are closed.