Full Service and Support for Your Department
If you're in need of fire truck parts and/or service, then Fire & Safety Services has got you covered. We have the equipment to service your vehicles, experienced staff to do the work, and a healthy stock of parts to get the job done quick!
Service
We have the space! With a service area just over 13,000 sq.ft., we have the room and equipment to get your emergency vehicle back on the road as soon as possible. We can fit 10 trucks inside our shop, depending on configuration, and have 4 acres of property for outdoor work and storage. Space is not an issue!
We have the equipment! We also have invested in top-of-the-line equipment required to service your apparatus efficiently. With four pair of Stertil-Koni lifts, overhead lifts, and welding equipment there isn't much we can't accomplish.
We have the people! Our employees are factory trained by our manufacturers as well as our component manufacturers (water pumps, generators, brakes, suspensions, etc.). In addition our welder/fabricator is a certified welder. With our well-seasoned staff, you can trust your apparatus to be repaired efficiently by professionals.
We have the time! We know how important it is to keep your fleet on the road. That's why we offer 24 hour service. If it is after hours or the weekend, our phone system will prompts you through our after-hours call system. Know that if your truck needs serviced as soon as possible, we will answer the call.
Service options include:
Mobile service
HVAC
Electrical systems
Welding full pump testing and repair
Limited engine and drivetrain repair
Brake work and limited suspension work
and more!
---
Parts
We have the parts! We sell any and all parts for the products we sell. Fire & Safety Services is an authorized parts centers for Pierce fire truck parts, Frontline, BRAT, Skeeter, Waterous, Hale, Akron valves, TFT parts, and many more! As much as possible, we try to use manufacturer's recommended new parts on your vehicle, but sometimes as an apparatus ages, we need to get creative and use rebuilt or re-manufactured parts to get the job done. We are also a Pierce Platinum level dealer, which allows us to offer our customers priority shipping and maximum discounts on parts.
We have the convenience! Need to just order your parts and have your own mechanics maintain your fleet? No problem! We make it easy for our customers to order and receive parts for their needs. Fire truck parts and others can be picked-up, delivered, or drop shipped directly from our vendors. Most of our third-party parts sales are delivered by UPS ground, but we can overnight if it's an emergency repair. We also are able to deliver locally as needed!
We have the experience! We have a very knowledgeable group of employees with over 25 years of fire truck parts experience, both with us and other organizations. They also have all gone through various training programs from our suppliers so that they are able to quickly and efficiently identify parts needed. If you're not sure what you need, give us a call and we can help you figure it out!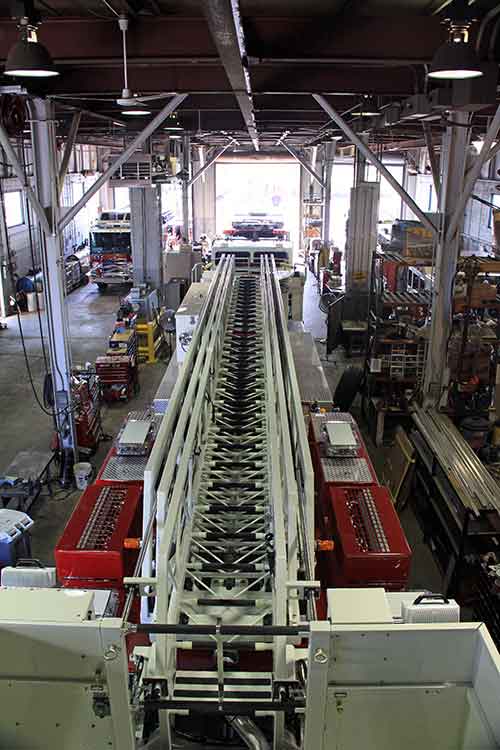 Comments are closed.