EXCLUSIVE PERFORMANCE FOR PIERCE® ENFORCER™, VELOCITY® AND ARROW XT™ CHASSIS
Pierce has always been all about giving their customers the best options in the market-place, and the introduction of the PACCAR MX-13 to our big-block engine offerings continues that tradition.
The PACCAR MX-13 is an American-made engine at the PACCAR engine facility in Columbus, Mississippi. This world-class facility has advanced manufacturing processes and testing capabilities that allow them to be manufactured to extraordinarily high standards.
The engines, designed with fuel efficiency and power in mind, are made of compacted graphite iron castings, which are 75% stronger and 20% lighter than standard grey iron. The high-pressure common rail fuel injection allows for improved combustion efficiency. The rear engine gear train design produces and ultra-quiet engine and has maximum engine breaking power over a wide range of speeds, reducing the need for multiple gear shits.
Download Brochure on the PACCAR MX-13 Engine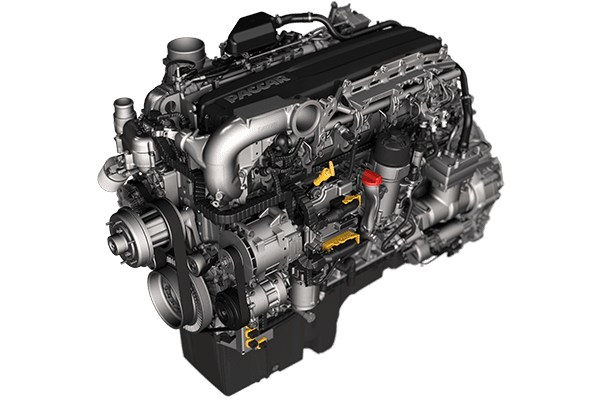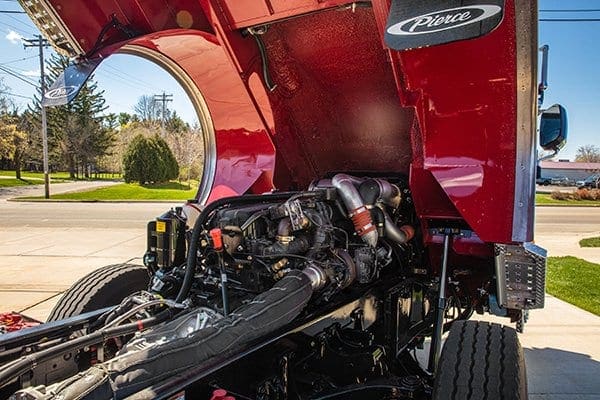 Technical Specifications
Chassis availability: Arrow XT, Enforcer, Velocity
Horsepower: 510hp
Peak Torque: 1850 lb-ft at 1000rpm
Configuration: Inline 6-cylinder
Bore x Stroke (mm): 130×162
Dry Weight: 2600 lb.
Displacement: 12.9L
Oil system capacity: 42 US quarts
Governed Speed: 2,200 rpm
Warranty: 5yr/100,000 miles
Contact us today!
Interested in learning more about Pierce Fire Trucks? Contact us to discuss!
Comments are closed.